Monday, June 7, 2010
11:03 AM |
Posted by Erin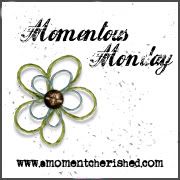 On Saturday, Kelsey participated in her first-ever 5K! For ten weeks, she has been practicing after school with several other 4th and 5th graders. It was all leading up to the big event on Saturday.
Here she is before the race.
Since it was her first event, I thought it might be a good idea to run with her...just in case. She started out at the front of the pack with her friends and I settled in near the middle (as not to cramp her style). At about the 1.3 mile marker, I came up behind her and she was walking alone.
Maybe it was the 90 degree heat. Maybe it was the rough terrian of uphill, downhill, through the woods and around a lake. Whatever it was...I think it was more than she bargained for.
So I walked with her and pushed her to finish. We ran some and walked some. She cried some and really wanted to quit.
But she didn't!
Here we are making our way to the finish line (number 12 and 97).
I am so proud of her for not giving up and for finishing what she started. We have already talked about ways to better prepare for the next 5K (which will be in November).
I am a thirty-something North Carolina girl with a passion for all things beautiful. God has blessed me with a fabulous husband, two amazing girls and the best friends a girl could ask for. I love fiercely, worship continuously and laugh immensely. Because let's face it, sometimes you just have to laugh.

Copyright Erin Brady 2009-2013. Powered by
Blogger
.